Academic stuff
I have now a PhD in Design from the University of Southampton (woohoo!). I hold a BA in Design from PUC-Rio (2006), and I have a MBA in Marketing from UFF (2008), Rio de Janeiro. I was a webdesign and digital marketing lecturer at Instituto Infnet (Design Undergraduation Course) and I was a collaborator/teaching assistant at IED (Instituto Europeo di Design) in the CoolHunting Digital Media Short Course.
Ahoy! I'm a problem solver designer
I'm a Brazilian designer and researcher and I love many things like colours, illustration, interaction design, games design, photography, rainbows and dogs <3!
Since 2006, I've worked as a web and graphic designer, developing layouts for digital media and creating better solutions for people and brands. I've worked with data visualisation, user experience, interfaces, interactive infographics, illustration and webdesign for companies like Jornal O GLOBO (2012), Jornal do Brasil (2007), Escola 24horas (2009) and AddTechnologies (2010).
Recently, I've finished my PhD at Winchester School of Art (University of Southampton), looking at advergames, cross-cultural studies, persuasive games, pervasive technologies and, of course, design, UX and HCI applied to games.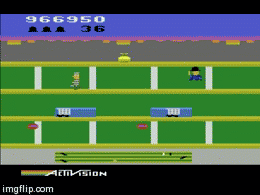 The passion for games
Games represent freedom. I remember a long time ago, when I was around 10 years old, I always wanted a new videogame for Christmas, but I always got Barbie instead of it. My relationship with videogames started with Atari, and games like Enduro, Smurfs, Keystone Kapers and Pressure Cookers. I used to love to go to my cousins' house (they had cool videogames by that time) to play Street Fighter, Godzilla, Sonic, Legend of Zelda and the lovely Mario Kart. Then, with the first computer at home I had the opportunity to play more games. Duke Nukem, Lara Croft, Kings Quest VI, Doom, Diablo, Incredible Machine, Microsoft Encarta and so on. The best part of Christmas was getting the new Harry Potter PC Game and finishing it during the whole night. No sleep.
Playing games was part of my life and probably personality. This is why, my journey and PhD research include games. I'm happy doing what I love the most. And I want to keep doing that – making games and researching intriguing and fascinating things about them! :)
Achievements!
Prize: Hack Smart Streets 2014 Judges Pick (Hackathon)
Gamification – coursera (finished!)
HCI – coursera (finished!)
Passed my PhD in 2017 – officially a Doctor! /o/
Whereabouts
I'm now at Southampton, UK.